Forum Posts
In Submit Your Wonders
Why a Wonder: The rhythmic, undulating waves of colorful Navajo Sandstone create a mesmerizing visual experience and stunning photographic opportunities. Where: Coyote Buttes North, in the Paria Canyon-Vermilion Cliffs Wilderness of Arizona, USA. Geologically part of the Colorado Plateau, The Wave is located near several high profile national parks in the northern Arizona - southern Utah area: Grand Canyon, Zion, Bryce Canyon, Capitol Reef, Canyonlands and Arches are all within a couple hours' drive. You'll find this unique landmark via a fairly challenging, scantly marked 6.5-mile out-and-back trail that traverses long stretches of slippery sandstone. However, the BLM maps are quite good, and it's a wonderful opportunity to practice your wayfinding skills. It is also possible to hire a guide. There are enough top-tier photographic opportunities in the immediate area to occupy a full day, or however much time you want to spend. Extending your hike with a reasonably short loop can take you beyond The Wave to the Boneyard, Sand Cove and the Second Wave. When: The best time to visit this remote, arid landscape is in the spring or fall when temperatures are mild and cloud cover is minimal. Although visiting is possible year round, summer can bring intense heat and monsoonal flash floods, so monitor conditions and plan accordingly. Access to The Wave is by permit lottery only, and strictly monitored. The advanced lottery, available at blm.gov, offers your choice of dates four months in advance. Area visitors (within the geofence parameters) may also enter a daily lottery at recreation.gov. Competition for the low number of available permits is stiff, but don't worry if your number doesn't come up this time: The Wave is just one small destination in the exceptionally rich American Southwest landscape. A highly recommended alternative in the area is White Pocket, in neighboring Coyote Buttes South, and it does not require a permit. The best time to photograph most of The Wave is midday, when the sun is directly overhead and long shadows are absent. Capturing these swirling sandstone mounds with the Milky Way sparkling above is also an excellent strategy. Photography: The Wave is a visually stunning Jurassic-age sandstone formation. Its flowing lines of rainbow-colored, intersecting U-shaped canyons create a dizzying, hypnotic experience for visitors and abundant interesting compositions for photographers. "Leading lines" appear everywhere and create wonderful motion and depth in still images. Consider wandering around the area and simply experiencing this incredible geological phenomenon for a bit before you pick up the camera. It can be visually overwhelming, and taking some time to orient and connect with the scene around you can help center and focus your mind. When you're ready to begin, a standard zoom lens, such as a 24-70mm, works great here, and a wide-angle is useful but not entirely necessary. A tripod should only be necessary in strong wind (again, watch the forecast) or if you plan to photograph through the twilight and evening hours. Learn more: For details on seasonal conditions, the permit lottery system, maps and more, check out thewave.info or blm.gov.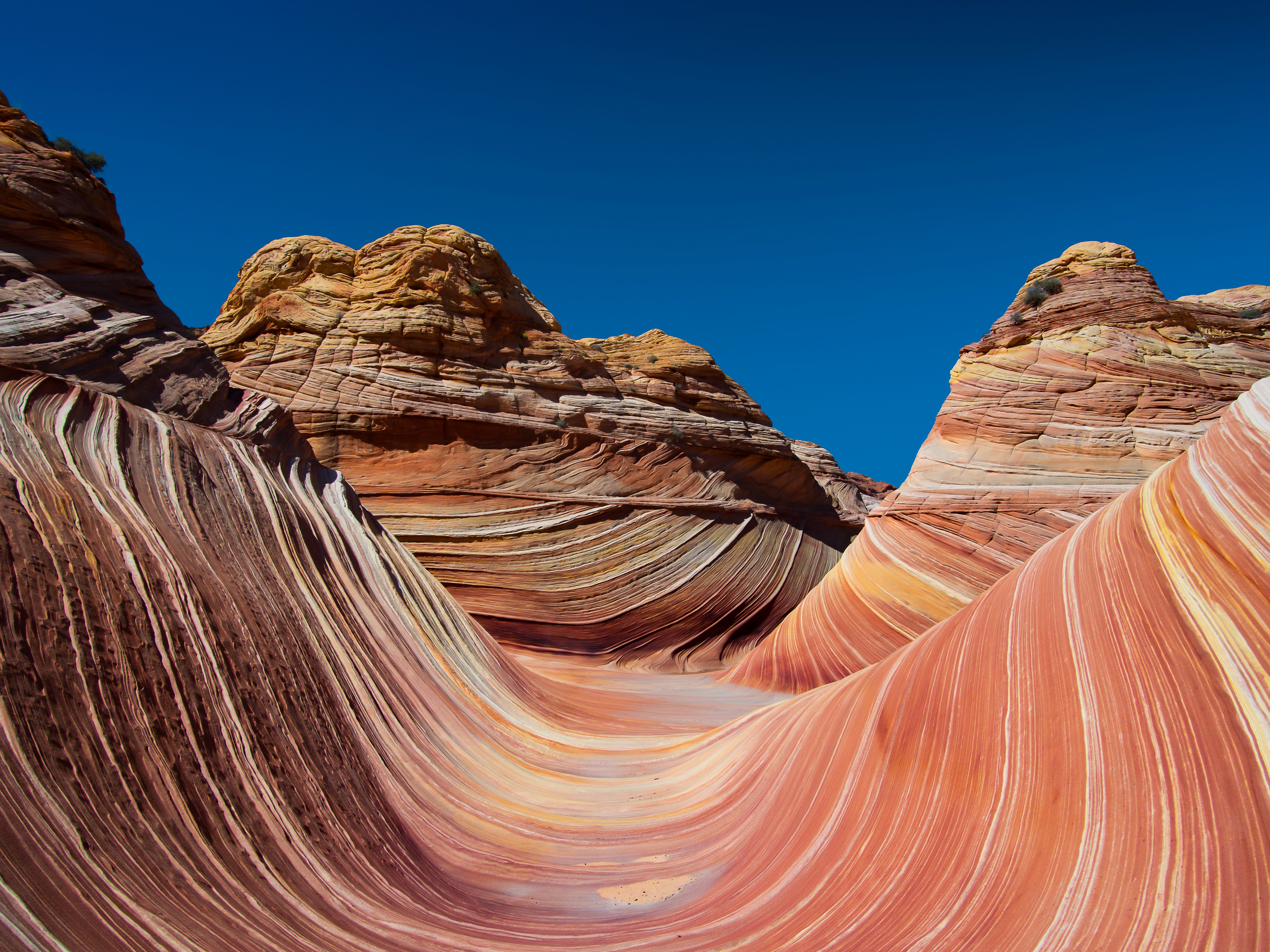 In Submit Your Wonders
Why a Wonder: An iconic and ubiquitous Scottish image, Eilean Donan Castle is the crown jewel in a dreamy, mercurial Highlands landscape. Where: Dornie, Kyle of Lochalsh, Scotland When: Year-round. Expect crowds in July, August and September. Photography: Situated on the main route to the Isle of Skye, and being highly accessible, Eilean Donan is a must-stop location on your journey through the Scottish Highlands. The best areas to photograph from are right off the parking lot, or just across the (walkable) Loch Long bridge in Ardelve. For most work here, you'll want a 50mm or wider lens; a telephoto up to 150mm is useful if you are shooting from a little further away. A tripod is recommended, as light conditions can be hard to predict. Using a long exposure can help reduce the number of tourists that appear in your images. Although there are only a few angles from which you can capture a castle surrounded by water, the quickly changing skies and tides bring huge variety to the overall scene. While just-before to just-after sunrise or sunset are classic 'best light' timing, any hour of the day here can provide dramatic light. It's worth hanging around for a few hours to catch the sun bursting through the clouds, or waiting for the fog and mist to creep around the mountains. Have your rain gear handy! A note on the images shown here: Although the surrounding heathlands really do appear softly purple in late summer, these are false-color infrared photographs, made using a specially modified camera and creative editing. Learn More: For planning your trip, see the official Eilean Donan website. If you plan to spend time in the area, check out this photo guide to the Isle of Skye.